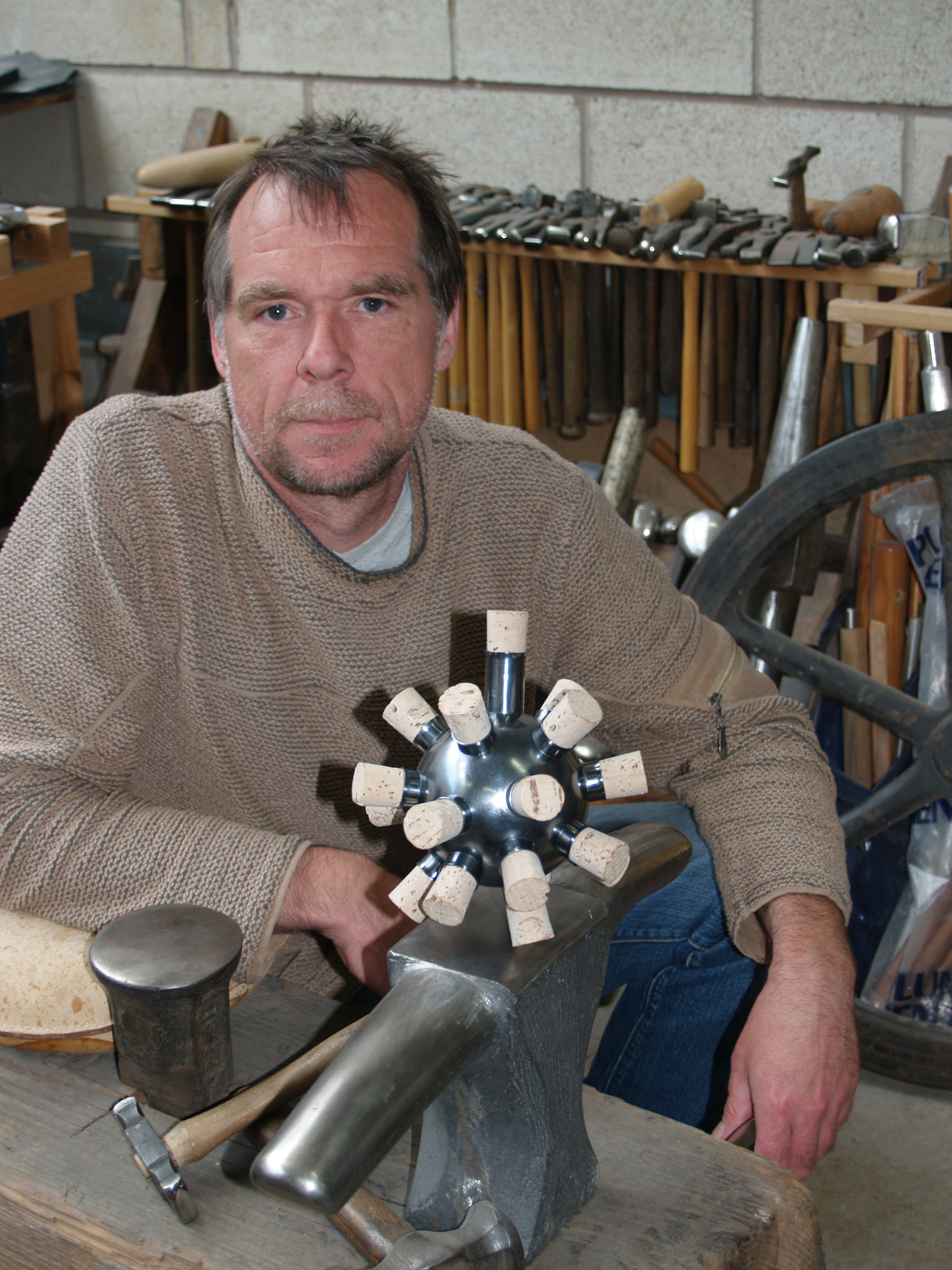 SHEFFIELD UK.
Often working on the boundaries between art, craft and design, Chris Knight's pieces range from domestic, ecclesiastical and sporting silverware to architectural metalwork and public art.
Having spent over 35 years working with metals, Chris has vast experience of fine metalwork in Silver, Bronze, Pewter and Steel, working on pieces from an intimate hand-scale to the monumental.
The breath of this design and technical experience of working in metals informs both the work he makes within his own studio and that which he designs for production by manufacturers.
Throughout his career Chris has embraced and generated opportunities to work creatively within a team. He has collaborated with silversmiths, product, interior and landscape designers, architects, artists, engineering companies, developers, town planners and city councils.
Chris Knight is represented by Adrian Sassoon Adrian Sassoon
Known for functionally and visually provocative silverware, Chris has exhibited internationally and is represented in public collections including The Worshipful Company of Goldsmiths', The Victoria & Albert Museum, the Archdiocese of New York, the P&O Makower Silver Trust, The Rabinovitch Collection, The Crafts Council, The Shipley Collection, Sheffield Assay Office, The Cutlers Company, Sheffield Museums & Galleries, Sheffield Cathedral, Birmingham City Museum, Aberdeen Art Gallery and The Musee Des Arts Decoratifs.
Chris was shortlisted for the prestigious Jerwood Applied Arts Prize 2005, won the Museum Sheffield National Metalwork award for his silver and stainless steel Chalice titled 'Lest We Forget' in 2010 and is lead designer of the St Leger Stakes permanent trophy. His practice includes sculpture and public art; the largest of which, 'Cutting Edge' Sheffield, has received numerous awards. Other pieces are sited in Basingstoke, Leeds, Gateshead, Blackpool, Sheffield, St Helier and New York City.
Chris is a Liveryman of the Worshipful Company of Goldsmiths and a Fellow of the Royal Society of Arts.